Consignment
Bring us your vehicle and Champion Car Company will take care of all the hassle!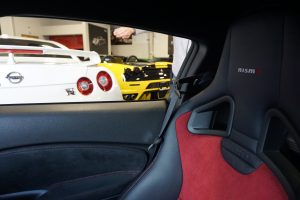 We will gladly do everything to find you a buyer; all you have to do is bring us your car (pick up of your vehicle can be arranged).
We request the car comes clean and ready for the showroom, we will have our photographer take photos and write up all of the known information describing your car.
If your car needs detailing speak with us and we will give you a quote. Once that is done we post the vehicle to our website where it will reach thousands of potential buyers all over the world.
We work with you to get exactly what you want. While your car is here at our dealership, our qualified staff will keep your car in tip top shape, cleaning it as needed as well as performing any minor maintenance such as charging batteries and inflating tires.
The consignment process will only take a few moments of your time to fill out the necessary paperwork.
How Consignment Works…
Once your vehicle is here you will be given a quote on detailing, vehicle inspection, if needed. As
well as a detailed write up and photo shoot.
Includes:
– Complete write up on the vehicle, over 50 photos top to bottom, web postings to our website as well as numerous other automotive sites that reach worldwide, friendly knowledgeable staff ready to help potential customers, and your vehicle presented at our highly rated dealership.
Once we have done all the work all you have to do is pick up your check!
Requirements:
– Copy of clear title
– Copy of Insurance on the vehicle
– Copies of drivers licenses' of each owner listed on the title
– Any documentation on the vehicle such as history, maintenance records, description etc.
Fees:
– Non-Refundable Insertion Fee: $499 for 90 days, $60 per month after first 90 days.
– Mechanical Inspection Fee: $99. A complete 87 Point mechanical inspection.
– Detailing Fee: Quote varies per vehicle.
– Our commission is 9% of the Sell Price or $1,500 whichever is greater.
– Early Cancellation Fee: $499 during the first 90 days